Dear Reader,

You know that feeling at the end of the Lord of the Rings when Sam returns to the Shire and everything is exactly as it was – after a journey that changes his life in every way possible, where he makes powerful friends, destroys even more powerful enemies and saves the world – he ultimately comes back to a home which remains completely unaffected and unbeknownst to his adventures – and he loves that.

2018 & 2019 was a little bit like that for me, I started 2018 with my first successful round of funding. We raised money against a business which at that point in time had all of 1 outlet in Worli from which we struggled to quench the demand that we created for bohri cuisine across the City. My team strength was roughly 6-7 people with an intern helping me manage the occasional home dining experiences. I made no income from the business, whatever little profit we squeezed out went right back into the operations – it was a fairly hand to mouth existence, with the benefit of having access to infinite samosas 🙂

By Jan 2018 it had been almost 3 years since I started The Bohri Kitchen, having conceptualised it in Dec 2014, left Google to sell samosas in Aug 2015 and setup the first delivery kitchen somewhere in Jan 2016. These 3 years were a rollercoaster ride through bankruptcy, failed business partnerships, the shock of the challenges behind running an F&B business, coming on the cover of Forbes and within various other magazines, tvs & radio shows. In these 3 years I had shown the world a glimpse of the potential for Bohra Cuisine & the Thaal – and found myself soaked in the very cold and lonely waters of F&B Entrepreneurship.

Rattling at the teeth I made it to November 2018 and my first presentation pitching my vision for The Bohri Kitchen to the world of investors, most of whom were vegetarian. 20 presentations and an equal number of plates of (daal) samosas later we secured our first round of investor funding.

In the last two years I've used these funds to create a foundation of a multi-crore F&B business. I still remember what was probably the 9th blind tasting session where we had biryani from all the leading joints in the city – and everyone said the biryani we had made was the best. I knew then that the combination of the story of The Bohri Kitchen, our unique approach towards marketing, moms recipes & flavours can make TBK into a business behemoth spread across Thaal dining experiences, Food Delivery, Catering, QSR, Retail and even Content.

We painstakingly standardised Moms recipes with a lot of help from stalwarts & friends from the Industry (Devansh Jhaveri, Rahul Akerkar) and worked with food partners to create a supply chain with infinite capacity that reaches Bombay and Pune and can be expanded across the Country with a little more effort.
I created a team of leaders – with Abdulkadir Kayum who left his dream of becoming a Chef to join (& invest in) The Bohri Kitchen and now heads Production, Milind Mutke with 7+ years of FnB Experience heading our Operations and Zahabia Rajkotwala who took on the mantle of Leading our Sales efforts.

With their help we setup a total of 5 outlets across the city including our very first Samosa Station at Kamala Mills. It took me 3 years to setup my first outlet and 18 months for my team to setup another 4!

While we built out the teams, the outlets and the supply chain our food continued to shine – with Times Food giving us the award for the Best Bohri Restaurant or Mid-day doing a blind tasting for the best veg biryani in the City and giving TBK the mantle! We consistently command a 4.3+ across our delivery outlets – after all the benchmark is the original Home Dining Experience where mom commanded a 4.8.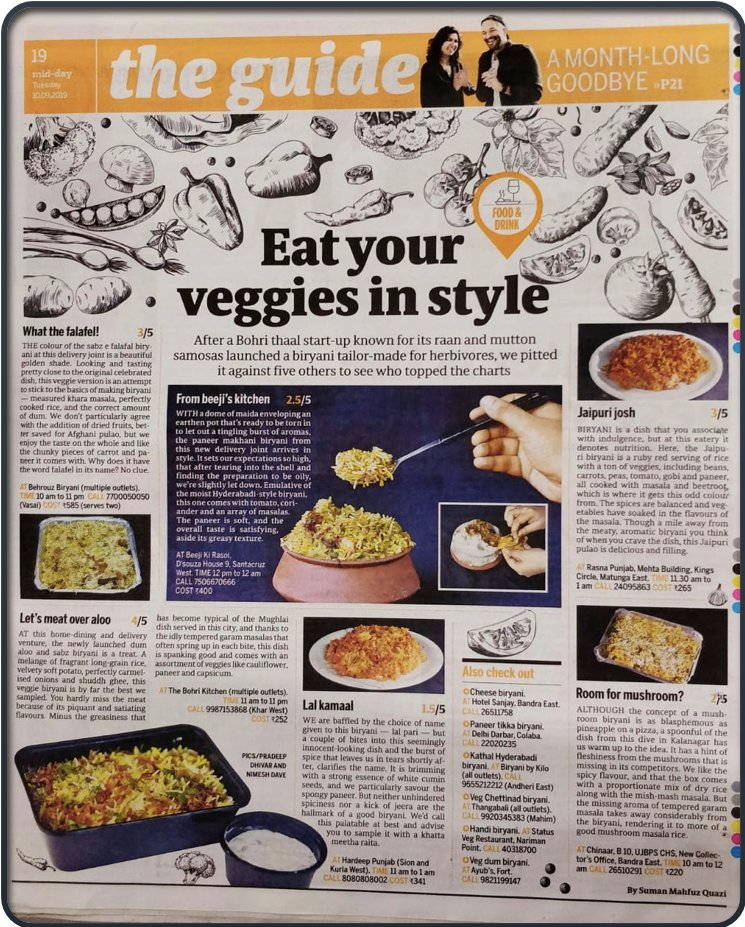 Since we began in 2015 our business has grown by 100%. every. single. year. Fy 2016 at 25L and FY 2019 at 2 Crs, as of August 2019 we had an annualised Run Rate of INR 4.2 Crs by FY 2020. Our Orders per Day have grown from 20 in 2016 to 200 in 2019!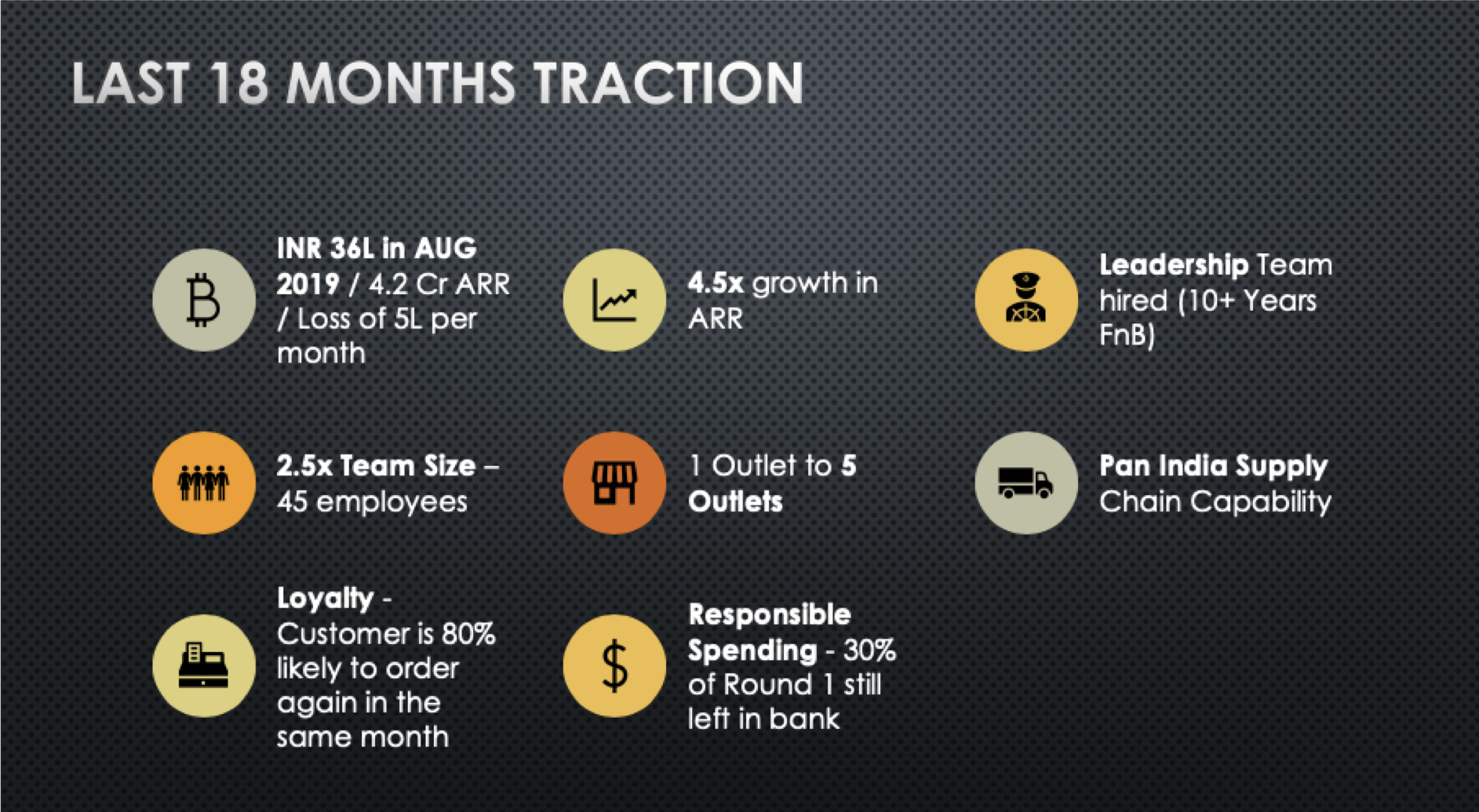 Whether it was my random stint and victory in a Reality Show in 2018 on FoxLife or the manner in which Bollywood embraced The Bohri Kitchen – our story and mindshare in and outside the City has only blossomed in the last 2 years. With Rishi Kapoor landing up at my doorstep or the humble Farah Khan taking the effort to wish me on my birthday or the Ministry of Tourism in Maharashtra inviting me to give a keynote on World Tourism Day or even Shaan singing Happy birthday to mom in front of the entire FnB fraternity – The Bohri Kitchen has taken a giant leap in brand equity, so much so that I can defiantly say no F&B brand has generated the quantum of mindshare we have while investing absolutely nothing in marketing like we have. With the INR 8 Crs worth of organic press that we have generated – Our Return on Marketing dollar is phenomenal to say the least.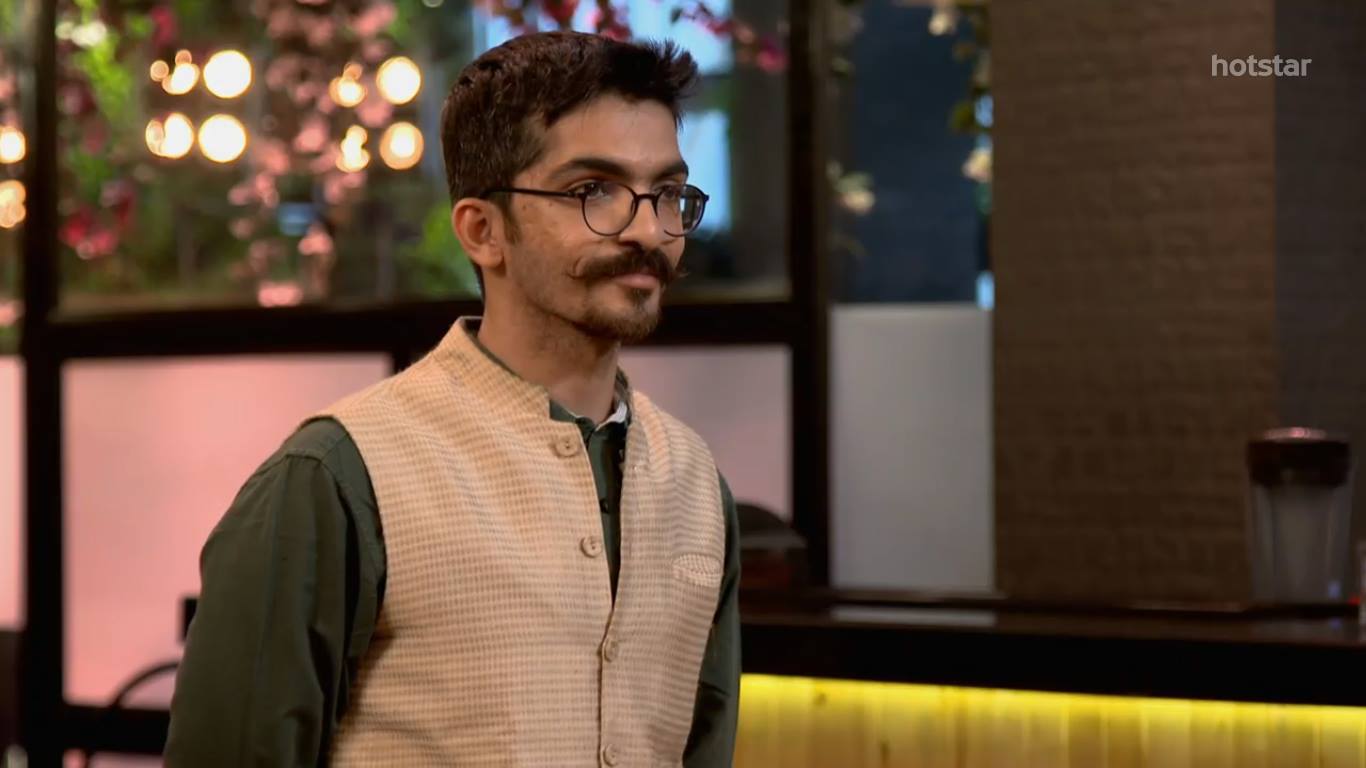 This year we setup 3 delivery centres back to back in less than 5 months and experienced the phenomenal demand for our food and brand – and I witnessed how well my team was coming together and performing in the little Office we have setup at the Eros Building at Churchgate.

Which is why in the last month when I had to pause operations at our new outlets (Khar, Juhu and Andheri) because we ran out of working capital – it took me back to that moment in end 2016, when I realised for the first time that I was bankrupt and I had no choice but to shut TBK down and find a job again. In that same week, I got the Forbes Call and the embarrassment of being on the cover in the first quarter of 2017 – I forced myself to keep The Bohri Kitchen going – and thank god I did 🙂

Now I was at that Fork again – should I let go, with my marriage around the corner, seek stable sustenance in employment or should I see the current challenge for what it is – a bump along the expressway designed to force you to slow down, enjoy the moment and be aware of your surroundings and everything that helped you get there. To give you a second to tighten your seatbelt before you hit that accelerator again.

I've chosen the latter. I've replaced the seatbelt with a fighter jet harness and now we're focusing on making the business more profitable and sustainable. We have our target set on profitability by Jan 2020 – making us for the first time since we started our post funding journey towards expansion – a cash positive business. While its not the best economy to raise a new round of funding, its a great opportunity to focus on our fundamentals and make the business self-sustaining and a brand that can truly stand the test of time, after-all biryanis & samosas should be immune to recessions or even a new citizenship law.
(Visited 50 times, 1 visits today)