Written by Munaf Kapadia with inputs by Zahabia Rajkotwala

Summary –
1. Parallels with our more mainstream Parsi cousin
2. 'Niche' is just another word for 'competitive scalability'
3. Making Bohri food Exciting for Non-Bohris
4. When Shaan sang Happy Birthday for my mother and other such stories
5. The very real 500 Cr omni-vertical opportunity

When we first started hosting people at home to try some of mom's authentic Bohra recipes, I always made it a point to elaborate on the history and roots of Bohri food. The cuisine travelled with our founding fathers from Yemen in the middle east to the shores of Gujarat in India. As the small community grew in size the cuisine adapted itself to the weather, local ingredients and methods of cooking practiced in Gujarat. Members travelled further south to Maharashtra, Andhra Pradesh and Karnataka (we are a trading community and work took us places) where our food was further enhanced by local influences.
We followed a similar migration pattern as the Parsis, and today the population size of the Bohri diaspora is significantly larger than the Parsis, but Parsi cafes, bakeries and restaurants are far more ubiquitous than Bohri ones. In fact, one might even define Parsi cuisine as being mainstream on the Bombay F&B scene, but Bohri food is largely considered niche.

Today, as I try to make The Bohri Kitchen an omni-vertical brand, the one question I am asked repeatedly no matter what the scale and size of the investor– will Bohri food find takers on the commercial dining landscape? Doesn't the niche-ness of the cuisine, the insular dynamic of the Bohri community make it less likely that a consumer will be "triggered" to make a purchase from The Bohri Kitchen?

Does The Bohri Kitchen have the potential to grow to an INR 500 Cr business in the same way as a Persian Biryani brand or a brand that focuses on North Indian or South Indian fare.My response to these questions is yes, it does. So much so that when I started TBK in 2015, I defined a vision statement that holds true till date – and will stay relevant over the lifetime of the brand.

Vision – "To make bohri food exciting for non bohris"

In fact I remember setting myself up for a very ambitious goal – to make our food so ubiquitous that Zomato would create a category called Bohri Cuisine. And then a few years later it happened!
Now sitting in the comfort of your office or home and relishing the above victory is one thing but to be invited to come on stage in front of the entire F&B fraternity to acknowledge the existence of not only The Bohri Kitchen but also the significance of Bohri Cuisine — that's priceless!
Times Food Awards created a category for Best Bohri Restaurant in Mumbai! And we won the title in 2018 and 2019.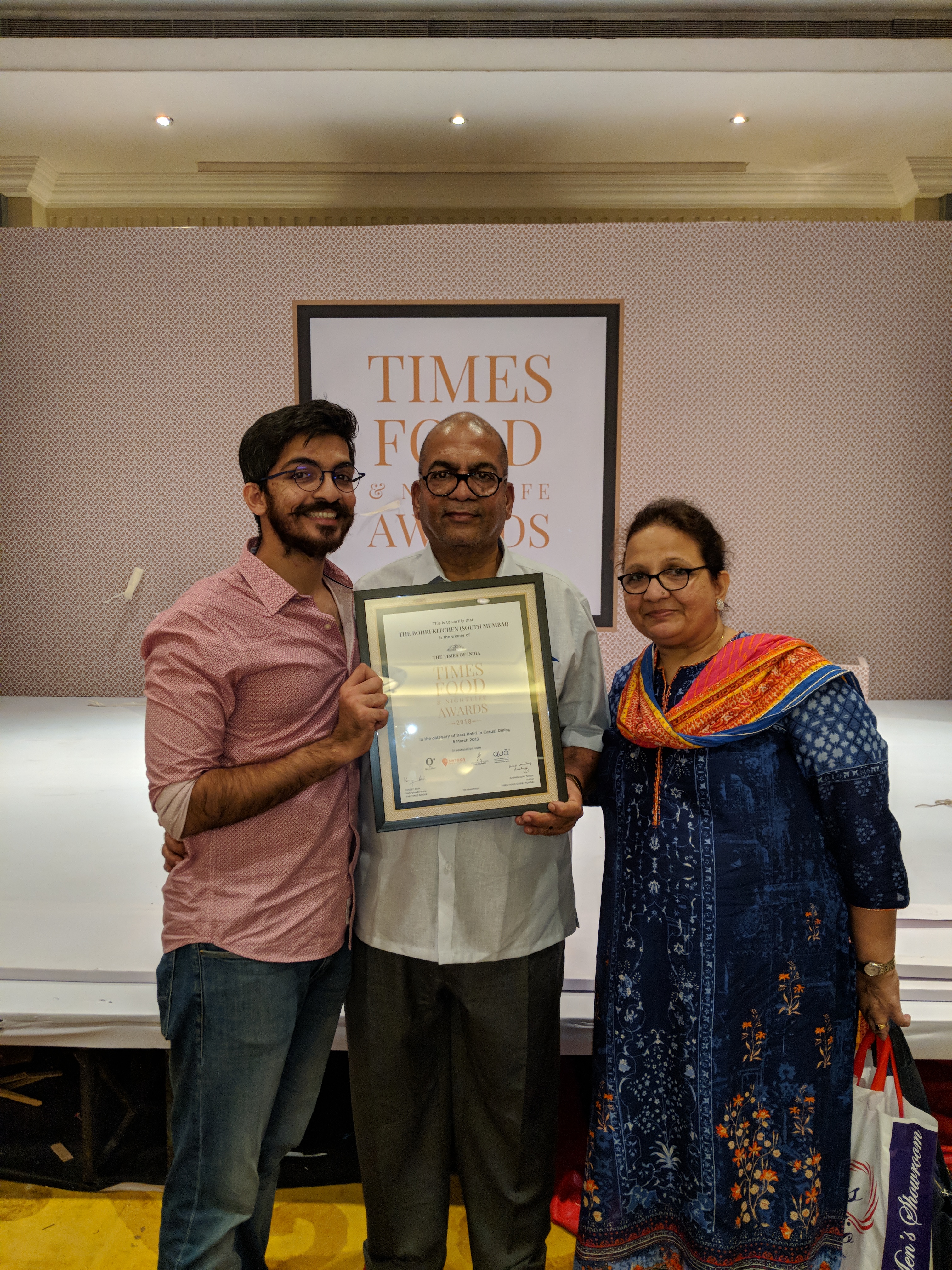 We won the Midday Rising Star award in April 2018 where Cyrus Broacha & Shilpa Shetty convinced Shaan to come on stage and sing Happy Birthday to mom (because it was coincidentally her birthday)

Mission 2020 – "Taking a cuisine few people know about, making that my competitive advantage (MOAT*), Yet leveraging highly scalable product categories & a viral narrative (the story) to make this a mainstream success"
*not to be confused with 'motu' which means fatty. a moat is a deep, wide ditch surrounding a castle, fort, or town, typically filled with water and intended as a defence against attack.
Bohra cuisine, like the community, is less known. The Bohri Kitchen is the very first commercial Bohri F&B venture to capture the kind of mind share it has not just within Bombay, but globally. This in part is thanks to the unique yet universal story of a mother and son duo that get together to feed Bombay's who's who and the ever experimental Bombay diner, a home-cooked Bohri meal. It's the story of how I started TBK to keep my mum busy and eventually quit my extremely lucrative job at Google to become the full time Chief Eating Officer. It is the journey of our highs and lows as a start-up food venture that has been documented on all forms of media including television, print and even on the inflight entertainment sets of Air China!

To put it succinctly, we have a story or a moat that protects the brand from competition not just from other contenders in the Bohri food space but from every kind of food business out there. Bohri food, thanks to its niche ness and my particularly off beat style of marketing it (home-dining, collaborations, celebrity clientele) protects itself against mass replication and the TBK story guarantees a universal appeal across cultural and even national barriers. Trying to help our moms', and all women in general, realise their true potential and talent is a globally relevant theme.

Coming to the second question of whether we can scale up significantly enough to generate revenue to the tune of 500 Cr is a samosa-packed explosion waiting to happen *watch out for those crispy edges*.The Bohri community may be small, but our cultural roots grow deep. We have evolved across two drastically different cultures–from the deserts of the Middle East, to greener (and vegetarian) pastures in Gujarat. We have become masters of pickles and chutneys and we can cook a 2 day marinated 'Raan' that could shoulder your burdens. We do slow cooked Dum Biryanis and Dal Chawal Palidu, a pure vegetarian treat that is a staple at all Bohri celebrations. Yes, we celebrate with vegetarian food. Bohris call Sheer Khurma their own as much as fruit-based barfis, halwas, malai khajas and hand churned ice creams. We have our own version of chaat, curries, kebabs and samosas. Bohri fare represents every single culture that it has encountered in its journey across India. It has and can find a place for itself on retail racks (frozen patti samosas, date chutneys and traditional masalas) on delivery platforms (biryani, kebabs and curries) and in catering — in the form of a thaal.
Online Delivery – Our Incredibly Dum Biryanis & the signature Thaal in a Box available in Food Grade Reheat-able Containers delivered to your home or office from our 5 cloud kitchens at Worli, Kamala Mills, Bandra West, Juhu, Andheri West
Organised Retail – Our Bombay-famous Khajur & Dry fruit Chutney Jars, Kaari Masala or Sheer-khurma Pre-mixes and Frozen Smoked Patti Samosas
Dine-in Experiences – 5000+ guests have climbed our 2 flights of wooden stairs, booked a seat a week in advance to participate in our exclusive 7 course dining experience. Guests include Farah Khan, Rishi Kapoor, Sanjay Leela Bhansali amongst others.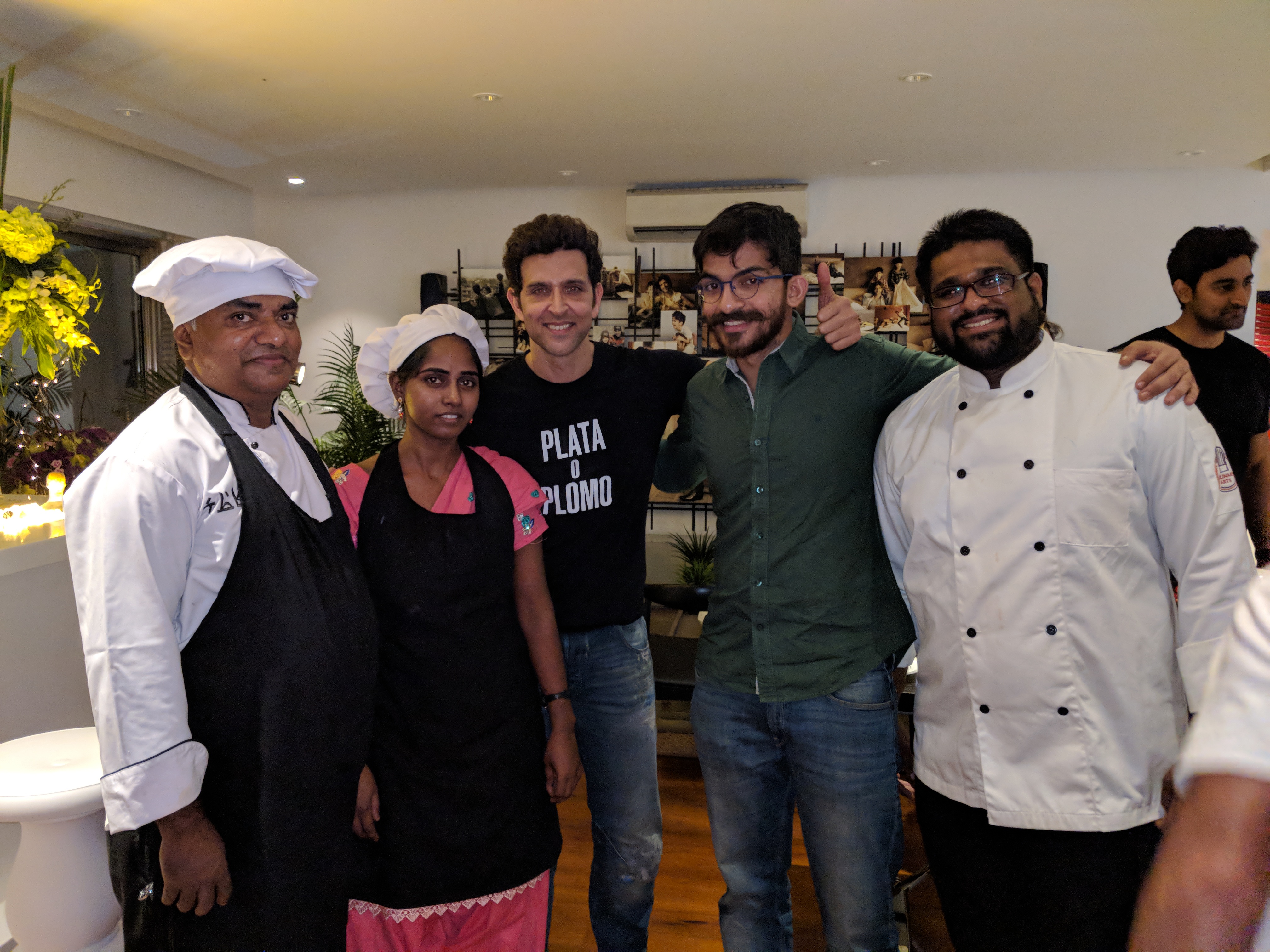 In a diverse cultural landscape like India's, every cuisine, is in fact, regional. Momos and thukpas, a largely North-East Indian and North Indian phenomenon, have found mainstream acceptance through brands like Wow Momos. Rajasthani food–dal baati churma, kadhis and ker sangri (all delicious but extremely heavy fare) has made Rajdhani and Maharaja Bhog wildly popular eateries so much so that Rajdhani delivers their indulgent thalis in neatly curated cardboard boxes. And they taste just as good!

Behrouz Biryani, an on-demand cloud kitchen biryani brand launched by Rebel, does somewhere between INR 150-200 Cr on the back of their 200+ outlets. We've built our cloud kitchen business by learning from the best and the INR 35 Lakh we do today from our 5 distribution centres is built on a model that can be as successful as Behrouz. In fact we also get to leverage the lower acquisition costs that a brand like TBK garners.

iD a South Indian retail brand is targeting a INR 350 Cr top-line in FY 20-21. Over the years the retail potential for our Khajur Chutneys, Frozen Samosas and even the masalas used in our dish preparations is becoming more and more evident. To the extent that we've introduced an entire retail section in our Delivery Menus. iD and the many other startups that have entered the retail space, have shown us how successful story and product driven brands can be. Once we have the financial bandwidth i'm confident of creating synergy with our delivery business infrastructure to activate our retail vertical.

For those of you from Bombay you would have definitely heard of Tanaz Godiwala or Muthaswamy, they've captured the market for their respective cuisines from a catering perspective. Our Travelling Thaal catering service is the only Bohri Catering service that non- Bohris can possibly relate to and we aim to benefit from this and further sweat our existing assets.

And finally – Rajdhani or more recently Soda Bottle Opener-wala have showed me how experiential Single Cuisine Dining is very much doable. While fundamentally I'm not very comfortable with managing the risks & overheads of running multiple restaurants, I cant shy away from the magnificent potential of the TBK Dining Experience.

These benchmarks encourage me to benchpress 500 Cr worth of Samosas. After all good food is appreciated in every format and Bohri cuisine offers a versatility that can adapt itself to nearly every sub-vertical under F&B. And if that food has a good story to carry it, it can travel across the globe, at least via Air China flights.
(Visited 113 times, 1 visits today)